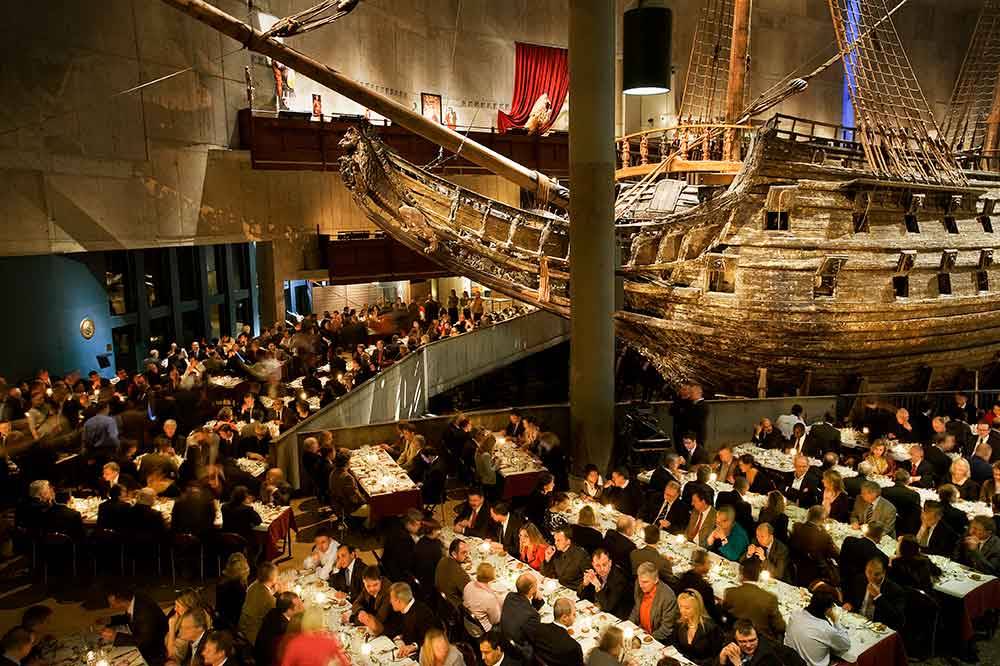 Full 1
Join us for a memorable dinner at the Vasa Museum of Stockholm, Friday 29 September

Date: Friday 29 September 2023 – Time: 19:00-23:00
Recommendations:
– No high heels please! The museum has wood floors everywhere.
– Take a warm sweater! In order for the ship Vasa to stay preserved in the best way, a temperature of 18-20°C is required. It can sometimes feel chilly inside the museum, so please bring a warm clothe.
To attend the dinner you must be registered to the congress – limited seats!